2017 In Review and 2018 Theme Announcement
2017's theme was 'Everyone, Everywhere.' We began implementing this right away, with our 2017 calendar set: it's a small worldwide celebration 2017. This set highlighted holidays around the world, both big and small, serious and comical. We also released Legacy Pt. 2, which highlighted some of our favorite Player Uniques from the community. We continued our theme by celebrating our 5th birthday in February. The Birthday Baking set allowed players all over the world to create cupcakes in honor of our big day. We also had two major events in Orlando and London, where players from around the US, Europe, Canada, and Australia visited one another with fun scavenger hunts, lots of laughs, and maybe a few butterbeers to boot. March took our collectors into the heart of The Waztecs' culture, where we found many Giant Heads, made of stone. Strangely enough, they resembled members of the WallaBee Staff.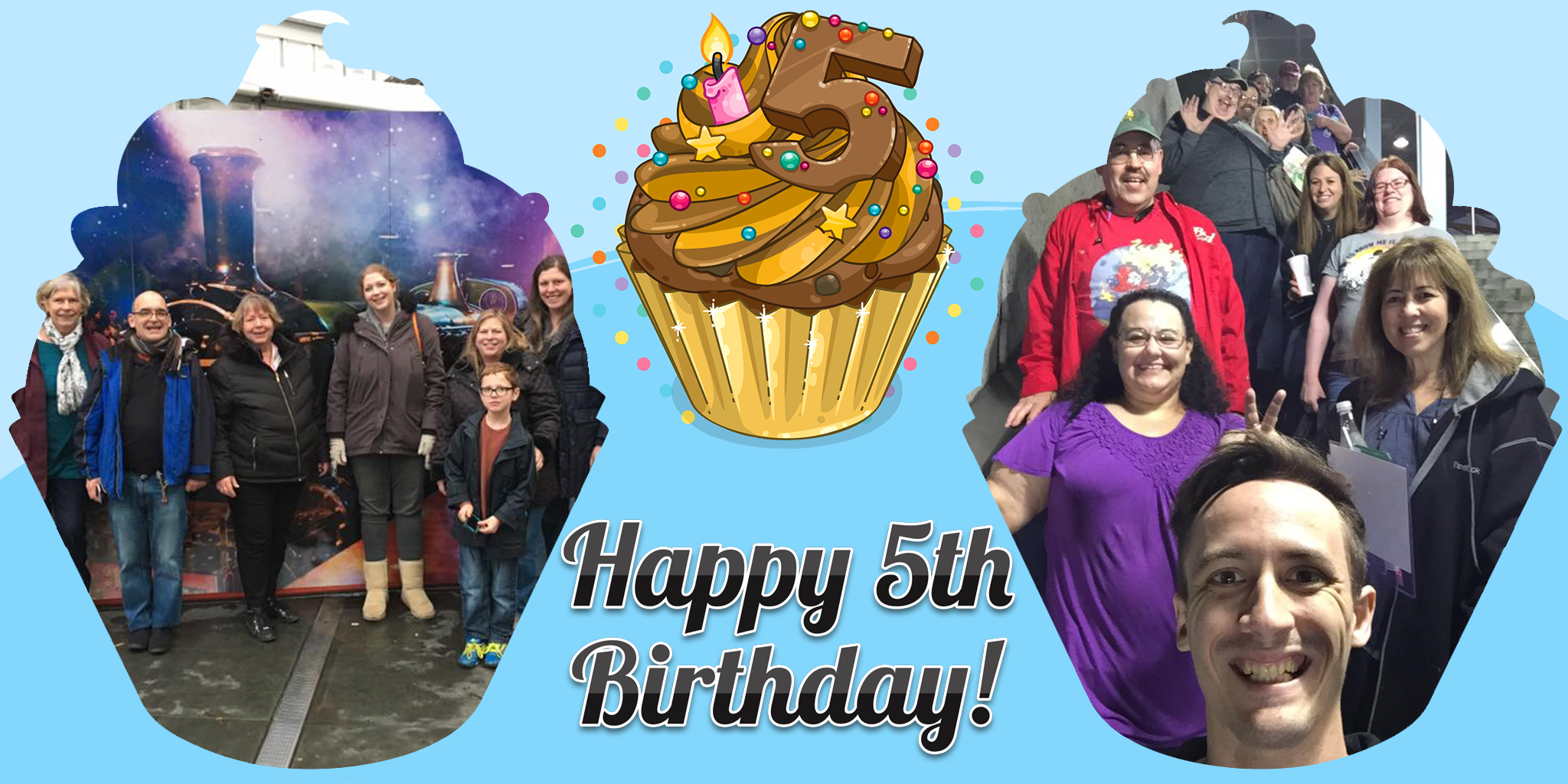 We tried our luck at humor in April, releasing a set of WallaBee-inspired memes. Despite our best efforts at appealing to internet culture, none of them took off. Oh well. We also launched Another Night In The Forest, which continued where the first set left off. The item 'It's A QR Code!' ended the set with a nod to Munzee, allowing a nice bridge between apps and communities in July. After rewriting the app from scratch, we launched Version 2 on May 1st. This set the course for the rest of the year, allowing both iOS and Android users access to the wonderful world of WallaBee. We threw back to the London event with a BeeKeeper co-directed set in June, highlighting some of the memorable moments during The Hunt. We also cleaned up our act with Two Bits, which helped introduce a new sub-category for Service locations.
The community cooled off with a water war in August, with Team Pink taking on Team Blue in WWH2O. Which team did you root for? Keeping with a Summer theme, we explored the California desert in Joshua Tree, the second BeeKeeper co-directed set of the year. Version 2 Achievements launched in September, and who could forget MHQ Bash (featuring WallaBash)? Those in attendance were able to meet Andrew Cameron in person, get his autograph, and view a specially made video of him drawing Pouch of Plenty. We also released WallaBee Passports, which pay homage to some of WallaBee's roots.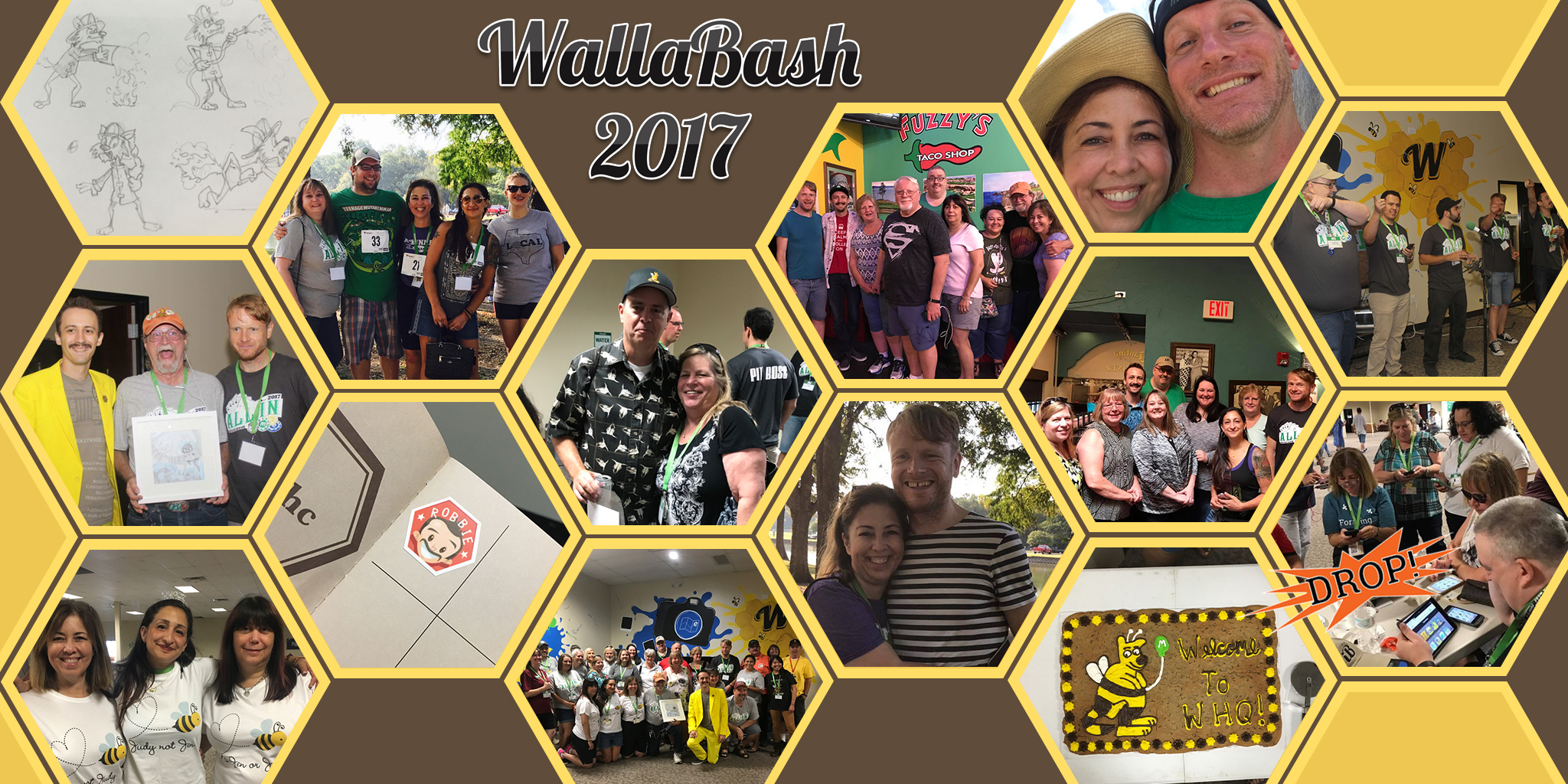 October rolled around the corner with the release of web-messaging and everyone's favorite addition to the game – Lock Box. We also began Budgets Wonders, where players around the world helped Benson navigate certain special landmarks. Munzee Inc also merged with Freeze Tag Inc, creating an even larger library of mobile games. Our joined forces should be interesting come 2018. On Halloween day, something strange happened in Wallaville – there were signs of an Invasion. Unfortunately, this story doesn't finish until next year. In an effort to help the community feel more connected to what's going on behind the scenes, we began the Weekly Buzz blog posts in November. These have been a great source of information for our players. A new WallaBee Artist was announced in December, leading up to Christmas Crisis – a set no one will soon forget.
We would like to thank our community of collectors for a great year. We appreciate your love and support as we continue our efforts to give you the best mobile collecting game on the market. We have compiled some fun statistics to share with y'all. We hope that you enjoy them.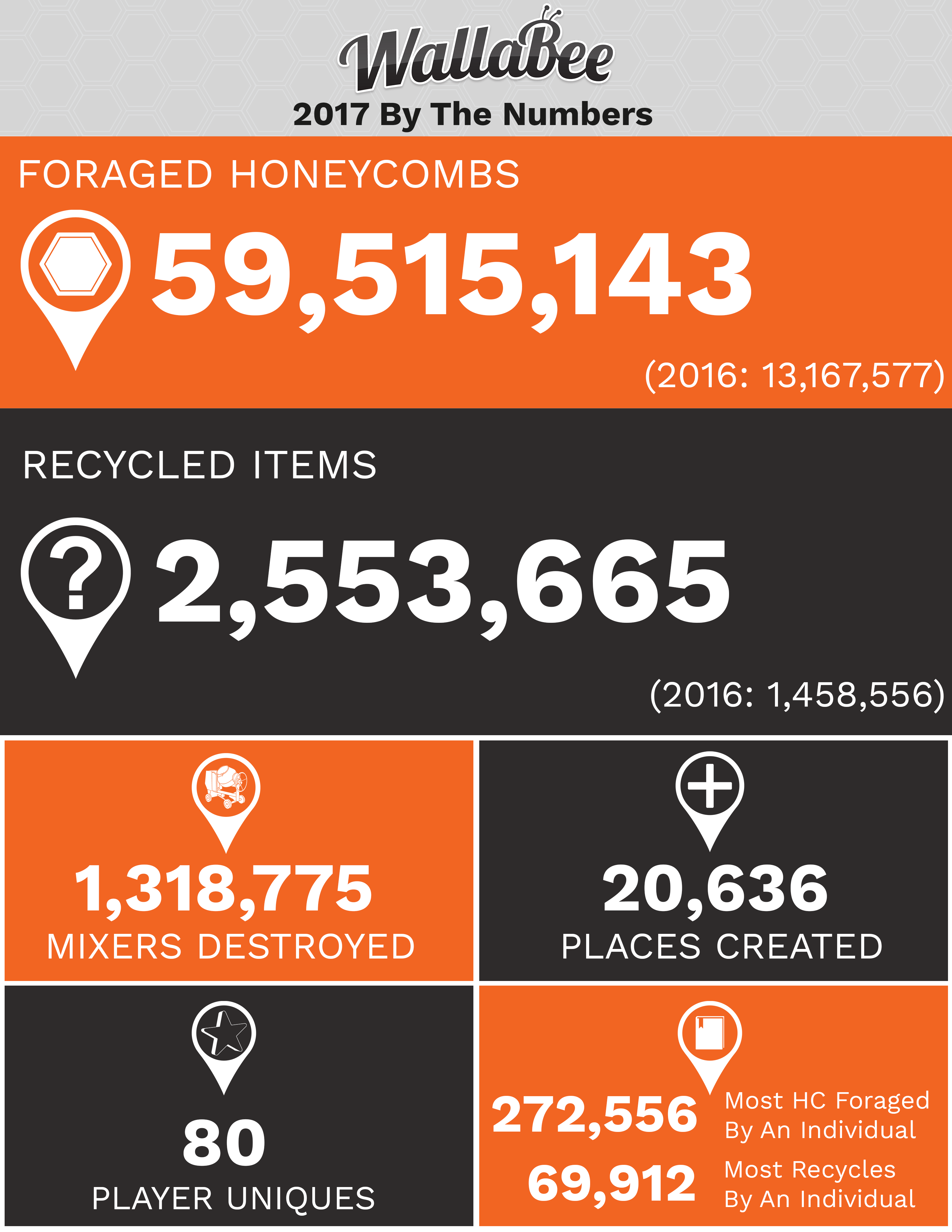 Stay tuned for 2018, as we begin our new focus: Breaking Barriers. Barriers can hold us back, mark limitations, or even provide a certain level of comfort to those inside its walls. By recognizing and addressing these barriers, we can grow past the status quo and improve the game for all users. Our goal through this is to update the tutorial process, redefine competition, and enhance gameplay for all users.