Benson Hits The Open Sea
Hello Collectors!
It's been a few years since Benson's last adventure, but he's ready to set sail for adventure once again! Get ready for another community-building set, Benson Down The Hatches!
Backstory
Benson has found himself wrapped up with a pirate crew. Being a lowly Scallywag, he doesn't have much pull with the more seasoned pirates. In order to prove himself as a true Buccaneer, he needs to find himself some treasure! Of course, one doesn't just come upon treasure, it must be discovered by uncovering clues. Can you help Scallywag Benson on his quest?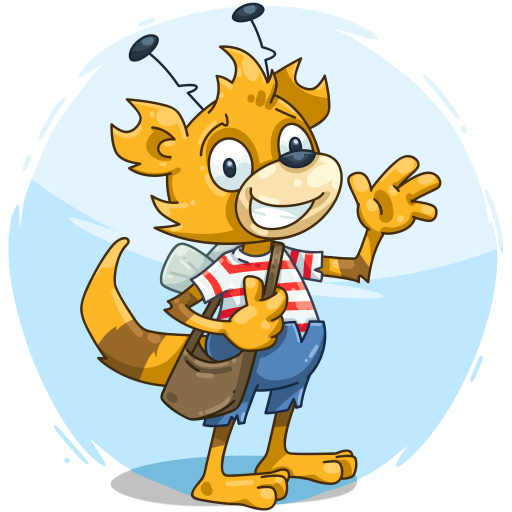 Gameplay Specifics
Scallywag Benson has begun his adventure at The Pink Transcendental Cloud.
Trade Scallywag Benson with others as clues become available in order to uncover new clues.
When Scallywag Benson follows clues to new locations, the next clue will become available within 72 hours.
Scallywag Benson's appearance will change when the next clue has been found.
Leave Scallywag Benson at the new location until his appearance changes, indicating his search for clues was successful.

Removing him too soon could mean a longer wait to uncover the next clue.

Scallywag Benson needs to always be on the move. His crew-mates aboard the Flying Dutchman will pick him up if he:

Gets stuck in someone's Pouch for 2 days.
Stays at a location for longer than a week.

Scallywag Benson would love to meet as many people as possible, so please share him with others. Just be sure his side-quests don't interrupt his chance to become a real pirate!
Scallywag Benson cannot be locked, sold, recycled, or saved to set.
Due to the nature of real world events and how this set releases items, new items may be available very quickly, or take a while to become available. GPS spoofing will be taken very seriously, so don't do it. This set will be available to complete without any real world traveling required. Scallywag Benson #1 will hold the memory of his travels.
Any additional questions, comments, concerns? Email: support@wallabeegame.com