Unique Spotlight – Wishbone Day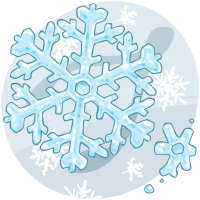 In memory of all the special snowflakes who have passed away due to "OI". Wishbone day – May 6th – raising awareness of Brittle Bones.
Owner: indigo

How To Get: It is in the Uncanny Uniques store.
Meaning: I wanted to bring awareness of Wishbone day which is May 6th. This is the international day to recognize and bring awareness to the condition Osteogenesis Imperfecta (Brittle Bones). Please take some time and google the condition or visit www.oif.org (USA) or www.brittlebone.org (UK).
Which number Unique is this for you? This is my ninth Unique.