Unique Spotlight – Welcome to Kentucky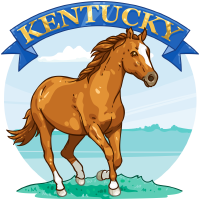 Home of the Kentucky Derby and Great Horses!
Owner: wallabeeprof

How To Get: By an upgrade swap details on profile page👍
Meaning: I wanted to do something to represent Kentucky to show off my state👍
Which number Unique is this for you? This is my third Unique.
Closing Thoughts: Even though Andy says he doesn't like to draw horses he did an awesome job😊