Unique Friday 09-30
Happy Friday! It is with great honor that I get to highlight two new uniques that will be hitting the streets very soon! A round of applause for these two, as their uniques are ready to be shared with others!
WallaTat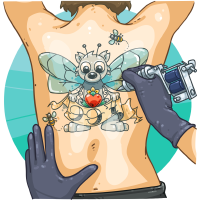 Description: Word on the street is that you have to get a real WallaBee Tattoo if you want to earn this unique. Don't worry… it'll only sting a bit!
Owner: JenBee997
How to Get: This unique is a celebration of the beauty of body art. Dedicated to her husband Dan who is always ready to add more beautiful art to her collection. Jen will be creating a forum post later today with information about how to get your own WallaTat!
Be Kind to Animals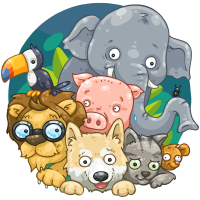 Description: "The greatness of a nation and its moral progress can be judged by the way its animals are treated." – Mahatma Gandhi
Owner: WiMPiE
How to Get: With this unique I want to be a voice for those who don't have one. I want to raise awareness for animal rights and the treatment of animals worldwide. Animals should be treated with respect and compassion…
For details of how to obtain this unique please check my bio…