Unique Friday 08-26
I hope you're having a great day so far! Sorry if the change of stores freaked anyone out. We're testing some new layout options, and the old stores will return at a later date. Enjoy!
Foraging Fox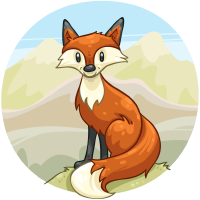 Description: This fox can be found high in the Kentucky hills of Stamping Ground.
Owner: Ground Fox
How to Get: Missing TD's are requested for this unique.
Childhood Cancer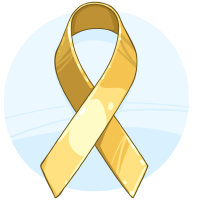 Description: In memory of: Afton, Harper, Kenneth and Ryan. In honor of: Abby Grace, Emma, Jaron, Lucas, Sebastian and all the kids and families still fighting! Go gold!
Owner: maroo
How to Get: First round will go for missing uniques and a few cool contests!
Some of the names in this description are our very own Wallabee players and families affected by childhood cancer!
The purpose of this unique is to raise awareness for pediatric cancer so we can find a cure!
Mommy and Me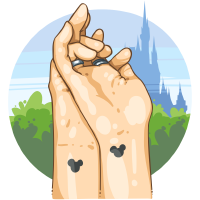 Description: No one else will ever know the strength of my love for you. After all, you're the only one who knows what my heart sounds like from the inside.
Owner: MickeynMe
How to Get: This Mommy and Me unique is a celebration of the mother-daughter relationship of MickeynMe and Kristilu. The first batch of uniques will be gifted to those players who have offered upgrades or collected numbers for very little. "Just send junk" are the most beautiful words in this game. The second wave will be available for 1955s, 1991s or TD upgrades of those that have been mixed.
The Disc-integrater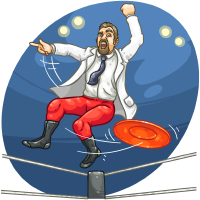 Description: Whether it's in the science class, the disc golf course, or the ring, The Disc-Integrater will be laying the smack down!
Owner: Trailerboy
How to Get: SD's will be available for missing tds. Dds and low tds for missing 489's or missing uniques. Initial items will be given to those that have helped in the past.