Unique Friday 07-08
Happy Friday!
Can you believe that this is the #10 Unique Friday? There are a few uniques coming out soon, that don't want to be highlighted at this time, so there is only one to share today. Enjoy!
The Number Protector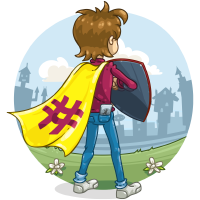 Description: Not all heroes wear capes… Thank you for helping number collectors!
How To Get: The Protectors are watching. Don't ask, just help. The unique is being gifted by a special account, that we have allowed, for the gifting of the unique only. This has been done so that the members involved in distributing may remain anonymous.