Unique Friday 02-09
Without any commitment to do this every week, we are happy to share our first Unique Friday. We have four amazing pieces being released to their respective owners today, and they have agreed to share information with us about how we might trade for one. One of the four unique owners has requested to keep the unique a surprise.
Without further adieu, we are proud to present these beautiful works of art to you!
Abby Grace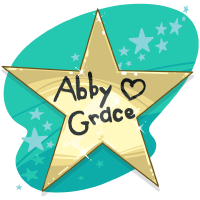 Description: Abby Grace is fighting leukemia like a champ! This special trip gave her whole family hope. Abby's happiness from her trip will carry her through another year of chemo!
How To Get: Please contact Maroo regarding this unique.
Coffee With Gigi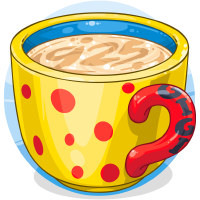 Description: Kindness is like Coffee… It awakens your spirit and improves your day – Fill your cup with Both
How To Get: I am open to negotiation on trades for my Coffee with Gigi unique. I will be looking for missing Uniques, missing TD item(s) and of course missing 925 item(s). Send a message – let's talk.
Turtles Go Vroom-Vroom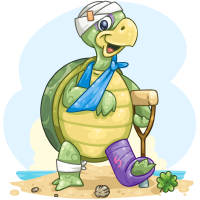 Description: "With every broken bone, I swear I lived." Ryan Tedder, OneRepublic
Story Time This is a compilation of injuries earned throughout my life, because I will try just about anything once, but I am not particularly graceful or coordinated. ??
How To Get: Please contact TURTLE regarding this unique.
In other news, if you're proud you survived last weekend, check out our store to see a THRILLING new shirt! Have a great weekend!