Unique Spotlight – Dove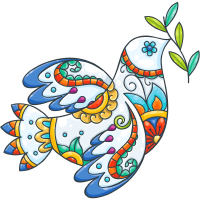 The dove is a symbol for peace, grace, love, devotion, and the soul.
Owner: Michal

How To Get: A Dove can be traded for a TD of a Unique I am missing.
Meaning: I wanted a dove because it served as a symbol of hope and beauty.
Which number Unique is this for you? This unique is the 3rd in my series [Pomegranate, Hamsa, Dove].
Closing Thoughts: My life has become quite busy lately with a new baby. Even if I am not in the game, proposing trades and hunting down Uniques, as often as I was, I am still very interested in filling in my missing Uniques. Please send me a PM and we can work out a trade!