Unique Spotlight – WallaBeemer M3 CSL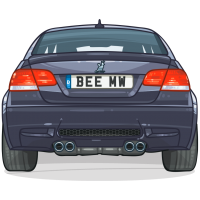 This baby will get you to the next foraging spot in a jiffy! Don't ask me for the keys though. 😜 (And don't forage while driving!)
Owner: BeeMW

How To Get: Just ask and (optional) keep me in mind if there is a Unique to share in return.
Meaning: The E46 ///M3 CSL is on the top of my list of favorite cars. And commissioning a Unique was slightly more affordable than the real one.
Which number Unique is this for you? This is my one and only.
Closing Thoughts: Drive safe! Seat belts save lives…