Unique Spotlight – HealthAware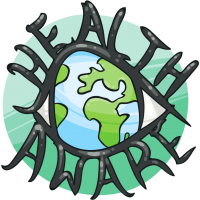 HealthAware, the most comprehensive site for health awareness event information in the world! www.healthaware.org
Owner: BonnieB

How To Get: Is available in the Uncanny Uniques store for 117 HC.
Meaning: This Unique is based on the artwork my son created for my HealthAware website www.healthaware.org. The website lists links to health awareness events around the world.
Which number Unique is this for you? HealthAware was my first Unique.
Closing Thoughts: Please visit the website when you have time, I'd love to hear your thoughts about it!