Weekly Buzz – 08/03/18
Hello Collectors,
Another week has come and gone. We've finished tending our gardens and are ready to hit the road in style – Trucker Style! That's a big 10-4 from us at WHQ. Grab your cap and shades, this is gonna be a long ride!
Behind the Curtain
We have updated information about MH-BOO Bash and WallaBoo! We'd love to see you out for the fun if you're able to attend. It's happening the last weekend in October, so you can expect for a ghoulific event!
A friendly reminder to our community of wonderful players: Play Nice. Remember, according to the 'Don't Be A Jerk' rule, those who don't play nice don't get to play. No one likes rude, inconsiderate people, so please be on your best behavior when interacting with others in the community. Does anyone remember the situation with #711 a few years back? We'd hate to take similar actions again.
There's currently a small location approval backlog. We are working hard to verify locations for everyone and appreciate the patience. If you submitted a location and it's been over a week since you've seen it appear on the map, there are two possible results. One, the place is still sitting in our list. We hope to get to it soon! Two, it was deemed as unable to be verified at this time. If the location does not appear by the end of the weekend, please feel free to followup with Support@WallaBeeGame.com with the name of the location and any helpful information to help verify it.
---
Recent Item Highlights

---
Player Unique Spotlight
With more and more Player Uniques coming out, we want to spend a respectable amount of time learning more about them. Our Player Unique Spotlight this week highlighted Moonlight Love. You can read more about this unique here.
Moonlight Love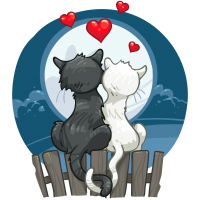 ---
Room For Growth
We have compiled a list of issues that we are currently working on. If you find something that doesn't fit into this list, please reach out to us and let us know.
Battery drains like crazy
Forum Notifications/Count are missing

Coming in a future update.

General slowness

Under investigation. Ram Issue.

Layout Issue (Android Specific) – Entering the app through a push notification, from a landscape-based app, makes the layout freakout.
Mix Button Turns Off When Exiting App

Fixed with next version. Can be worked around now by pulling-to-refresh on the Pouch screen.

Profile Bio Is Blank

If you view the editing screen for your profile in settings and don't update the text, hitting Done will save a blank page. Please keep a backup of your profile text, just in case this happens. If you don't plan on editing your profile, don't view it through settings. You can see how your profile looks by tapping your profile picture on your activity.

Random Crashes (especially on older devices)

We have discovered that the ram needed for the app fluctuates way more than it should, sometimes peaking over 1gb, which can cause older devices to crash. We are investigating what is causing this, so that we can enhance app performance.

Store purchases hang up for a long time

We're currently working on this. Should be mostly resolved with our continuing changes.

Store shows new item, but gives something else

Under investigation. Usually happens when the app hasn't been closed.

Unresponsive Buttons – Performing certain navigation changes can cause various pages to become unresponsive. Closing the app resolves the issue.
Any additional questions, comments, concerns? Email: support@wallabeegame.com