Unique Spotlight – Enjoy Life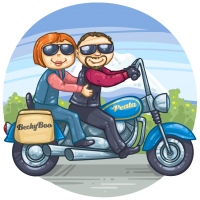 People are like Motorcycles : each is customized a bit differently.
How To Get: Missing TD or Unique I don't have.
Meaning: Favorite past time is getting out of town and riding the backroads of the Great northwest with my hubby Peata.
Which number Unique is this for you? This is my only one.