Weekly Buzz – 05/04/18
Hello Collectors,
A long time ago, in a Wallaverse far, far away… May the Fourth Be With You! We hope you have a great Friday (or Saturday) and an even better weekend. Who won the coffee vs tea debate? I'm not sure we'll ever truly know.
Behind the Curtain
We have implemented our new way of creating items for future drop times. This change was made for the Informing The Cops item, to which we didn't hear any negative feedback about how smoothly that went. Win in our column! Based on this successful test, we're going to be moving forward with this new method and would appreciate feedback from those involved with the drop, between items #1 and #1000. Thanks for helping!
Development continues on 2.2.5, but most of our growth this week has been on building up the backend of our code. We've made improvements on various API calls, to hopefully speed up the app's response time.
The Chase continues as Lolly smashes her way onto the set. What comes next in this extremely quiet film? You'll find out soon after this brief intermission.
Tons of rare items are still sitting in the Mixerpool, just waiting to come out! If you need to check and see what's still in there, our recommendation is to utilize ItemBrowser.
Our 2.0 anniversary sale is still happening at the online store. Remember, the sale ends on Monday!
---
Recent Item Highlights

---
Player Unique Spotlight
With more and more Player Uniques coming out, we want to spend a respectable amount of time learning more about them. Our Player Unique Spotlight this week highlighted Indigo. You can read more about this unique here.
Indigo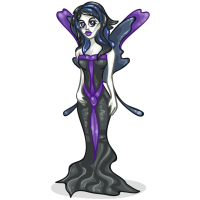 ---
This Week In WallaBee History | April 30th – May 6th
May4th, 2012: Postcard released as the first item in Life's a Beach, the first ocean inspired set of many more to come.
May 2nd, 2015: The last two items in Great American Road Trip released, (Hawaii and District of Columbia) forcing players to get creative and figure out which item Hawaii mixed with in order to finish the set. Since President Obama was in the White House during that time, and had previously been the Illinois Senate, one needed to mix Illinois with Hawaii (his alleged birth place) in order to gain the final item. The problem with this was Illinois was release a month prior in this 51 item set, so it didn't show up very often. Fun times.
May 4th, 2015: Rosette released, with its many variants, as the first item in General Election 2015. As a fellow player at the time, I was sure that these would be used for some devious mix, where a certain variant would mix with a future item to produce the winner of the election. Needless to say, that never happened… but they are very pretty!
May 5th, 2016: I may have added another Pouch Creature to the set, frustrating many players. Sorry about that.
May 6th, 2017: We released the Munzeeman Comic to celebrate Free Comic Book Day. It would be nice to see more from this masked hero.
---
Room For Growth
We have compiled a list of issues that we are currently working on. If you find something that doesn't fit into this list, please reach out to us and let us know.
Battery drains like crazy
Forum Notifications/Count are missing

Coming in a future update.

General slowness

Under investigation. Ram Issue.

Layout Issue (Android Specific) – Entering the app through a push notification, from a landscape-based app, makes the layout freakout.
Random Crashes (especially on older devices)

We have discovered that the ram needed for the app fluctuates way more than it should, sometimes peaking over 1gb, which can cause older devices to crash. We are investigating what is causing this, so that we can enhance app performance.

Store purchases hang up for a long time

We're currently working on this. Should be mostly resolved with our new changes.

Unresponsive Buttons
Any additional questions, comments, concerns? Email: support@wallabeegame.com