Hello Collectors,
This week has been a whirlwind! I don't know if your work week was similar, but we're pretty exhausted at WallaBee HQ. There's a few points to discuss this week, so let's get right into it.
Behind the Curtain
Version 2.2.3 was released on Wednesday to correct the latency issues we saw in the short-lived update: Version 2.2.2. We also released a patch for Android, to fix an annoying back button crash, with 2.2.3.1.
The first Grab Bag hit the store after the app was a bit more stable. Many bags were opened, few were kept for later. This item jumped to number 25 on the QD rarebee list, with 1495 surviving the excitement. Hopefully you kept a few for later! It didn't take long for the first Wallagraphic item to be found, but if you had luck like RCR, it did take a while to get your own. Keep an eye on the WallaStore as new Grab Bags are made available.
We made a soft-launch of a new product today – Player Unique Stickers. These physical products are available for purchase at a competitive rate against other 3rd party sticker companies. If you own a Player Unique and want to share them in a new way, check out the new option to have us make them for you! If you're going to the London Event, mention it in the notes to have Robbie hand deliver them to the event.
Christmas is long behind us and January has followed suit. It's time to wave good-bye to Festive Friends and Christmas Mixers. These lovely holiday favorites will be disappearing on Monday, so get in any final purchases now before it's too late.
BeeKeeper applications are still under review. We had the best intentions of getting the next wave of BKs announced in the first week of January, but have inevitably been bombarded with other, equally important tasks. We will get these results out ASAP!
We teased a new set today – Freshly Squeezed. What's your favorite drink from your local smoothie bar?
Should you have any questions, please let us know by emailing Support@WallaBeeGame.com
---
Recent Item Highlights
Arctic Antics closed it's small chapter, with the last two remaining items in the set releasing this week. As we dive into next week, the hype for Grab Bags continues. Speaking of our next set, here are some cool highlights.
Yogacise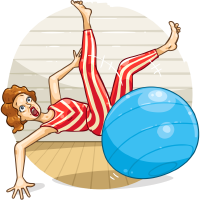 Yoga class is not the time to pretend you're a wallaby.
Circus Grab Bag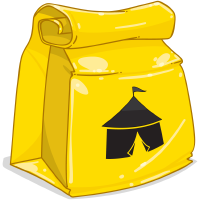 -gasp- Free toy inside, free toy inside! Let's find it. It could be a WallaGraphic item!
Human Cannonball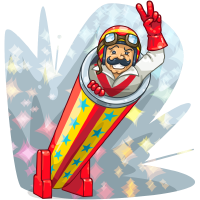 A rare sight, under the Big Top. Don't try this at home, kids.
---
Player Unique Spotlight
With more and more Player Uniques coming out, we want to spend a respectable amount of time learning more about them. This week's Player Unique Spotlight highlighted Orange Angels. You can read more about this unique here.
Orange Angels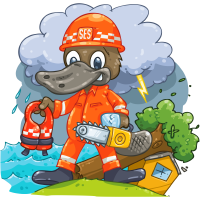 ---
This Week In WallaBee History
February 1st, 2015: Maine was release, kicking off WallaBee's biggest set to-date – Great American Road Trip. Whoop whoop whoop!
February 1st, 2017: We began celebrating WallaBee's 5th birthday with releasing the first item in Birthday Baking – Cake Cases.
---
Room For Growth
We have compiled a list of issues that we are currently working on. If you find something that doesn't fit into this list, please reach out to us and let us know.
Battery drains like crazy
Forum Notifications/Count are missing

Coming in a future update.

Performing an action that triggers a pop up sometimes 'freezes,' which needs a hard close to fix

Currently being sorted out.

General slowness
Store Item and Icon don't match

Under investigation. At the moment, there is a chance that the previous item image will linger, even though the item has updated to the next one in line (viewable by the honeycomb price and set icon).

Store purchases hang up for a long time

Under investigation. We're so sorry for those effected by this issue… which should be everyone during a drop. Other times, it runs like a champ.

Random Crashes (especially on older devices)

We have discovered that the ram needed for the app fluctuates way more than it should, sometimes peaking over 1gb, which can cause older devices to crash. We are investigating what is causing this, so that we can enhance app performance.
---
Community Content
This is a section of the blog where we will highlight any funny images or videos from the community. These may appear through links in the forums, on Facebook, guides on YouTube, or other sites.
A huge congratulations to Holly Golightly for getting the first Wallagraphic Item in WallaBee! Not only did she get the #1, it was on her first opened Grab Bag. From all of us at WallaBee, we want to congratulate you on finding such a historical item.
If you think someone's content (or your own) is worthy of being highlighted, you can suggest by emailing support or tagging it with #WallaCommunity.
Any additional questions, comments, concerns? Email: support@wallabeegame.com