Weekly Buzz 01/12/18
Hello Collectors,
Another week has come and gone. We've just finished A Frosty Afternoon yesterday, which brings our active set count to one. Luckily for you all, we should see two new sets appear very, very soon. This week's blog post is a little shorter than normal, but don't worry. We'll have plenty to cover next week. 😉
Behind the Curtain
We are putting finishing touches on update 2.2.2. We're really excited to push out this update and hope you are too! More information about the update will be provided upon launch.
The hosts of the London event would like us to mention that signups for the Friday night event will close on Tuesday, January 16th. If you are interested in attending that event, please make sure you let Cceasar or Stulimont know, as space for the Friday night is limited.
Should you have any questions, please let us know by emailing Support@WallaBeeGame.com
---
Recent Item Highlights
CARROTS! Well, it finally happened. Carrots were found, snowmen were created, and mistakes were made. Hopefully your encounter with carrots was positive!
Dogsled Ride
Ookpik and Arnaq gear up the dogsled to explore the frozen tundra.
Carrot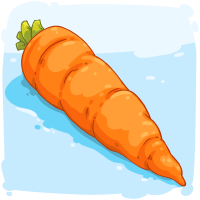 Wow, I'm hungry! Maybe just a small bite?
Snowman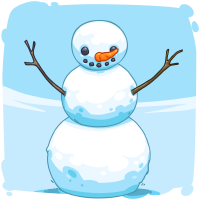 I did it! The snowman is finished, but it feels like it's missing something…
---
Player Unique Spotlight
With more and more Player Uniques coming out, we want to spend a respectable amount of time learning more about them. This week's Player Unique Spotlight highlighted Yorkshire Rose. You can read more about this unique here.
Yorkshire Rose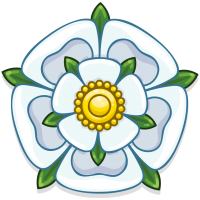 ---
This Week In WallaBee History
January 8th, 2015: The Auction House began with Old Lady releasing on this day. Since that release, the Old Lady has been seen in at least one other set. Do you remember which one?
January 10th, 2016: The original WallaBee team was putting together The Men Of WallaBee 2014, and began a poll in the forums to see which character should be featured as February's calendar item. Of course, we all know who the winner was.
---
Room For Growth
We have compiled a list of issues that we are currently working on. If you find something that doesn't fit into this list, please reach out to us and let us know.
Battery drains like crazy –

We are currently testing an internal build of the app that handles the store differently. We hope that this change will drastically save battery when using the app like normal.

 

This internal build has reduced battery consumption when not using the store, as it halts animations from processing until the store is brought back into focus. However, this is causing some strange loading with items, which sometimes appears as the wrong item in the store. This can be confusing during a drop, and we are looking into it.

Forum Notifications/Count are missing – Coming in a future update.

Performing an action that triggers a pop up sometimes 'freezes,' which needs a hard close to fix

– There is a new version of React Native available which should have this fixed. We will be updating to the newer version of React in the near future to test whether the fix works. More information to come.
Market Items sometimes not available – This deals with a very rare situation where an item is removed from the market, but the listing is not updated. We are researching what's causing this.
General slowness – Because the app runs completely off of an API, connection to WiFi or data is extremely important. If your coverage dips, your connection will also dip. This doesn't explain every situation, but needs to be addressed. We are currently working on speeding the app up in various areas. You will notice that the forums perform MUCH faster than before. Our goal is to cut the slow, and speed it up, bro.
Store Item and Icon don't match – This is a known issue with how the phone holds store information. At the moment, there is a chance that the previous item image will linger, even though the item has updated to the next one in line (viewable by the honeycomb price and set icon). We're investigating a fix for this.
Store purchases hang up for a long time – we are investigating this. We're so sorry for those effected by this issue… which should be everyone. Whoops.

Random Crashes (especially on older devices)

– We have discovered that the ram needed for the app fluctuates way more than it should, sometimes peaking over 1gb, which can cause older devices to crash. We are investigating what is causing this, so that we can enhance app performance.
---
Community Content
This is a section of the blog where we will highlight any funny images or videos from the community. These may appear through links in the forums, on Facebook, guides on YouTube, or other sites.
As a friendly joke from a group of players, I was hand-delivered carrots to the office this week. If players are willing to bring joke gifts by the office to get new items, we should create a set about puppies. P.S. I like corgis. 🙂
If you think someone's content (or your own) is worthy of being highlighted, you can suggest by emailing support or tagging it with #WallaCommunity.
Any additional questions, comments, concerns? Email: support@wallabeegame.com