Shave and a Haircut
Two Bits!
Hello WallaBee Players!
We have a new set to share with you: Two Bits. Inspired by the silly knock that we all do when visiting a friend's house, this set will take a look at what a 'typical' salon in WallaVille looks like. In fact, it's the only salon in WallaVille. Be prepared for a new 'do… or two.
Speaking of something new, this set is a great opportunity to release a new subcategory to the Services Places Category: Salon / Barber. Places with this new subcategory will begin popping up on the map over this next week, replacing most current hair salons. Players will soon be able to add new Salon / Barber locations from within the app. For those who are interested in the backend statistics, this new category has an accessible radius of 600m, with a max item count of 60, which follows in line with most of the Services category.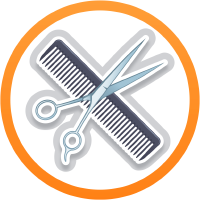 In other news, we hope that you enjoyed The Hunt. The idea for that set came to us from one of our players and BeeKeepers, Lightek. Last September, our BeeKeepers had an internal competition with adding new places. Their names were added to a raffle the more places they added, and there were many prizes to be had. Lightek was one of three winners of the 'set co-producer' reward, which means you can look forward to two other BeeKeeper-inspired sets later this year.
As always, have fun and #ForageOn.
Questions, Comments, Concerns? Email support@wallabeegame.com