Hello Collectors,
It's been almost a week since we kicked off WallaBoo! 2018. Now it's time to showoff some highlights of the event for everyone to enjoy. Players came in from near and far for this ghoulish event (shoutout to the Aussies)! Although the actual event on Saturday wasn't very long, many players were here for the whole weekend to catch up with friends and have fun… including this familiar face…
Various Walla-themed activities took place throughout the weekend, including some WallaBee trivia and 'Trick or Treat' item search. We were very happy to see the number of players out at this event and hope that everyone enjoyed themselves. Those who participated in the activities received some mystery boxes today after their sheets had been graded, courtesy of RedCarRobbie. However, RedCarRobbie hasn't stopped there. He has commissioned three special Player Uniques to commemorate the effort of those who went above and beyond by not only completing the activities, but getting perfect scores. He will soon be distributing his Unique to these players for a job well done, in random order.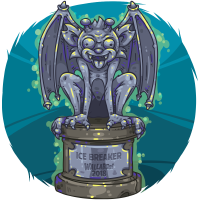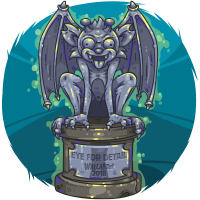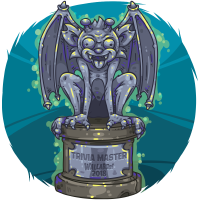 A special shoutout to Texas Bandits for winning Andy's raffle for a one-of-a-kind, hand-drawn image of "The Electric Professor." The Electric Professor was originally a candidate for the Creepy Comics set, but was left for this awesome drawing instead. Congratulations again, Texas Bandits!
We finished up the weekend with a brief 'jog' at Celebration Park in Allen, TX. Saying goodbye is always the most difficult part of ending an enjoyable weekend, but we tried to catch as many WallaBee players as we could before they left. Here's who remained until the very end. Thanks for staying!
We want to thank everyone who was able to attend the event this year! We enjoyed hosting this get-together and hope you enjoyed your time with us. As WallaBee grows, we hope that you will grow alongside us. Much love from WBHQ!