Weekly Buzz 12/13/2017
Hello Collectors,
Out with the old, in with the new! Not with your sets… We're referencing the in-game stores, of course! We have removed Taste Sensation and Ghosts & Ghouls from rotation and added Festive Friends for the next two months. As Christmas gets ever closer, and deadlines at the workshop draw near, we're going to need all the help we can get! If you have been out of the Christmas Crisis loop, here's how you can help: Get painting!
December Development
Gather up as many wooden toys, cans of paint, and -insert undiscovered item here- as you can! Players will need to mix one of each together to produce a painted toy. Since we're in a rush to get toys ready for Santa, there's no time to dally with the details. Paint the toys a solid color of paint and move onto the next one. Time is of the essence.
We read recently in the Morning News that there's a cold front rolling into WallaVille. It should be here within the next few weeks. It's sure to bring some snow, man. Get bundled up and ready for some outdoor fun… and that snow joke.
Six more Benson items have hit the map, bringing the total of Bensons to sixteen. While we're on the topic of location-based play, we would like to address a potential situation that has come to our attention. Late last week, we created a probationary period with new users and their ability to trade lower numbered items. Effective now, new users must wait 7 days in order to send or receive an item under #1000 in a trade. This change was created to encourage our existing collectors to play within the spirit of a location-based game, without shortening a potential experience for someone else. While we encourage the community to recruit friends and family, sometimes this can be taken too far. We want to make sure that new players stick around and aren't simply used. While no letter of the law has been broken since Benson hit the road, we believe this change will help the spirit of the law moving forward.
Behind the Curtain
Our goal is to create a game that appeals to new players just as much as our seasoned players. When discussing how to best do this, there are some… what we like to call… challenges. New players typically have a different goal from seasoned players, because seasoned players have already completed their sets and are onto their next goal. WallaBee presents players with one simple challenge: complete your sets. The endgame activity after that is completely open to interpretation. Some collectors decide to fill their sets with items with a number that means something to them. Other collectors try to lower their item numbers, in order to decrease their overall average. Both of these goals are great to reach toward, but WallaBee doesn't have any definitive endgame challenge (outside of Achievements). When looking at how we can expand WallaBee's gameplay, we consider those who have just begun playing, and those who have been playing for years. There's something to be said about the dedication our more seasoned players have. They've seen the game morph and change over the years, and they're still here supporting it. As we move forward with developing gameplay, we hope to keep the spirit of WallaBee untouched, as we add in new types of endgame content. However, before we can get to endgame, we have to start at the beginning.
We are beginning research on some UI enhancements for our newer players. We know that jumping into WallaBee can be a slow process (especially with over 2k items in the game). The community helps new collectors in more ways we can say, but there are many things we can do to make the learning curve easier. With the simple addition of visual cues, we can make certain aspects of the game much easier for newer players. This includes, but is not limited to, changing the appearance of Place Items when players don't have one saved, highlighting possible ingredients, and showing which nearby locations have a Foraging Cooldown active.
There are also some gameplay elements that can be redefined to help both new and seasoned players. Why should Top 100 only refer to the First 100 to complete a set? Why not expand this in-game leaderboard to allow other types of Top 100 gameplay. Want recognition for getting Eggception sub1k? How about for filling Ain't Nobody Got Time For This Set with all #1955 items? This allows collectors the ability to choose which leaderboard they want to work towards, per set.
Some of these things may happen, none of these things may happen, or all of these things may happen. These are just the types of conversations we're currently having as a team, regardless of the limitations and timeline. #DreamBig
Should you have any questions, please let us know by emailing Support@WallaBeeGame.com
---
Recent Item Highlights
Invasion is coming to a close very soon. What do you think will happen next? There's no rhyming hint, since there are two more items left. As you begin thinking about the end of this set, take a look at all of the previous items grouped in pairs. It should begin looking like a children's book.
We've Got Company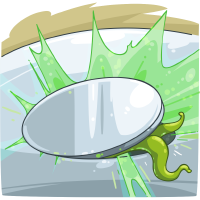 A creaking was heard, like a hyena's bite,
as the hatch popped open with a harsh green light.
Wooden Rocker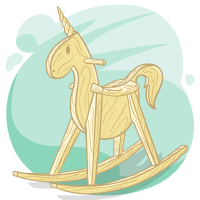 A simple unicorn rocker made of wood.
Wooden Duck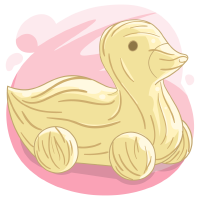 A simple duck made of wood.
Yellow Paint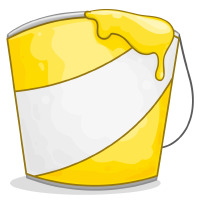 What's yellow and makes a buzzing sound? An electric lemon.
---
Player Unique History
With more and more Player Uniques coming out, we want to spend a respectable amount of time learning more about them. This week's Player Unique Spotlight highlighted Willie Nelson. You can read more about this unique here.
Willie Nelson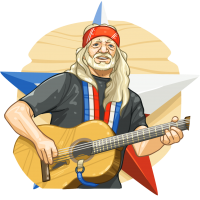 ---
This Week In WallaBee History
December 10th, 2013:  Bad Santa Yote steps onto the scene, thanks to DeCoyote. Word around town is that Bad Santa Yote isn't giving out any cards this year, but you can get the Legacy version of this item in a WallaStore near you.
December 11th, 2014:  The WallaBee team began the holiday season by opening their email inboxes for player nominations. Players could nominate 3 players they believed should get special recognition. The 5 players with the most votes were announced the following week, with their usernames written on the Nice List for all to see. We'd like to point out there was also a Naughty List, that elf video makers can never get off of, no matter how hard they try.
December 12th, 2013: Ebenezer Dodson released, kicking off A WallaBee Carol with a most 'bah humbug' item. Outside of the founder's name being hidden in the name, this item also makes reference to Evil Creation, which even to this day costs 9999hc when available in the store.
December 12th, 2016: On this day, the Twelve Days Of Wallamas began. Partridge In A Pear Tree was the first of twelve items, recreating the festive song we all know and love.
---
Room For Growth
We have compiled a list of issues that we are currently working on. If you find something that doesn't fit into this list, please reach out to us and let us know.
Battery drains like crazy –

We are currently testing an internal build of the app that handles the store differently. We hope that this change will drastically save battery when using the app like normal.

 

This internal build has reduced battery consumption when not using the store, as it halts animations from processing until the store is brought back into focus. However, this is causing some strange loading with items, which sometimes appears as the wrong item in the store. This can be confusing during a drop, and we are looking into it.

Forum Notifications/Count are missing – Coming in a future update.

Performing an action that triggers a pop up sometimes 'freezes,' which needs a hard close to fix

– There is a new version of React Native available which should have this fixed. We will be updating to the newer version of React in the near future to test whether the fix works. More information to come.
Market Items sometimes not available – This deals with a very rare situation where an item is removed from the market, but the listing is not updated. We are researching what's causing this.
General slowness – Because the app runs completely off of an API, connection to WiFi or data is extremely important. If your coverage dips, your connection will also dip. This doesn't explain every situation, but needs to be addressed. We are currently working on speeding the app up in various areas. You will notice that the forums perform MUCH faster than before. Our goal is to cut the slow, and speed it up, bro.
Store Item and Icon don't match – This is a known issue with how the phone holds store information. At the moment, there is a chance that the previous item image will linger, even though the item has updated to the next one in line (viewable by the honeycomb price and set icon). We're investigating a fix for this.
---
Community Content
This is a section of the blog where we will highlight any funny images or videos from the community. These may appear through links in the forums, on Facebook, guides on YouTube, or other sites.
This week's mention comes to us from within WHQ. Andy has been getting into the holiday spirit, which starts with enjoying some delicious gingerbread men. It would seem that Goldie was innocent this whole time, as the real culprit has now been caught red-hatted.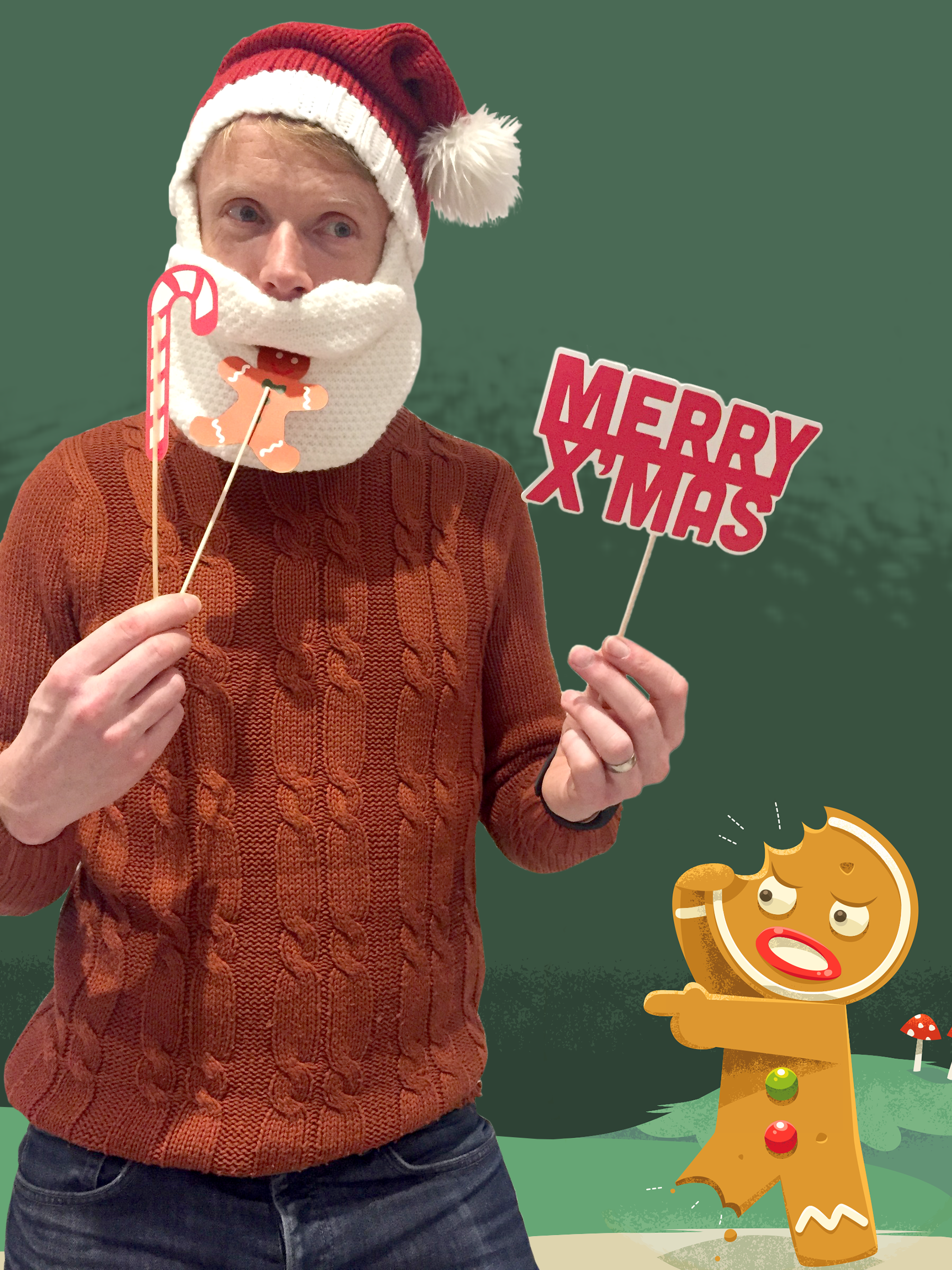 If you think someone's content (or your own) is worthy of being highlighted, you can suggest by emailing support or tagging it with #WallaCommunity.
Any additional questions, comments, concerns? Email: support@wallabeegame.com