Unique Friday the 13th
Sorry about that! We're back now. There was a strange character hiding within the text, but we scared it out. It's the 13th! You know what that means… Time for another Unique Friday! Enjoy!
Waldesruhe

Descriptions:

Summer: Take the seldom traveled path that leads deep into the forest. In the quiet clearing, at the end of the trail, you will find Waldesruhe. Because sometimes you just need a place to get away from everything and everyone.
Winter: Light the fire, bake some cookies and make some cocoa. It's winter in Waldesruhe.

Owner: Cali49
How to Get: Gifted as a special thank you for kindness shown. One of the two variants will be chosen.
Laser Longhorn Unmasked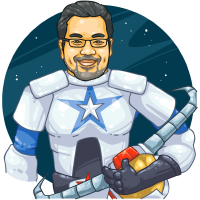 Description: Richard Vu aka RTVU2. Your passing was a shocking surprise. We will miss your sparkling personality and friendship forever. Fair Winds and Safe Travels, Friend!
Owners: Chuck's Ghost and Rhodychick
How to Get: Please contact Chuck's Ghost and Rhodychick regarding this tribute unique for RTVU2's passing.
Wish Orbs
Description: 'If you wish to travel far and fast, travel light. Take off all your envies, jealousies, unforgiveness, selfishness and fears.' – Cesare Pavese
Owner: Azuresimkin
How to Get: Please contact Azuresimkin regarding this unique.